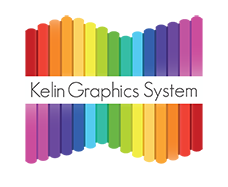 COMPANY PROFILE
Kelin Graphics System Corporation is an exclusive distributor of Large Format Printer Machines in the Philippines. Established in 2009, the company's wide range of printing equipment include among others, the Liyu Large Format Printer, Smart Indoor/Outdoor Printer, UV LED Printers and Laser Engraving and Cutting Machine.

Through the years, Kelin has earned an excellent reputation in the industry not only because of the high quality of our products but because the client can rely on us for a focused, positive and supportive after-sales service that satisfies their needs. We continuously strive to reach out to every entrepreneur through exhibits, trade shows and viral marketing, welcoming companies from horizontal markets and giving them the opportunity to tap into a fast expanding industry and be the catalyst of our new brands and initiatives. This unrelenting commitment to quality and care of our customers has enabled us to expand our operations to cover Luzon, Visayas and Mindanao.
VISION
To be the undisputed number one distributor of Large Format Printers in the Philippines.
MISSION
Our mission is to be the leading one-stop-shop for high quality, competitively priced printing products by being the catalyst for the best and latest innovative technology in the printing industry. Understanding our customer's needs is our priority and we are committed to providing diligent and caring service that exceeds their expectations. We will continue to passionately conduct our business embracing the values of integrity, teamwork and accountability, ultimately building our strengths as an employer of choice.
COMPANY MILESTONES
2010

Kelin introduced itself in the industry of large format with the APOLLO MACHINE WITH KONICA MINOLTA HEAD

2011

The company opened its Davao branch initially as "MAXIMMA GRAPHICS SYSTEM CORPORATION".

2012

With continuous expansion, KELIN GRAPHICS reached out to aid the needs of printing solution in Cagayan and Cebu.

2014

Kelin included UV PRINTERS in its list of high quality printing equipment.

2015

Kelin opened its branch in Iloilo initially as "LIYU DISTRIBUTION CORPORATION".

2017

Kelin continue its expansion to Bacolod to serve the customers within and nearby areas.